Hey look! That's me!
What's up ya'll! Happy Independence Day! Are you happy that our country is free from invaders? Yeah, right. Like I care. Haha
Today is a very special day for me. Not only because it's me and Seph's 43rd month together but also because....GUESS WHAT?
For the very first time,
I found my post in Chictopia's Style Gallery!
After 5 posts since joining
Chictopia
, my dream to make it to the Style Gallery has finally come true!
Here goes the proof. Lookie!!!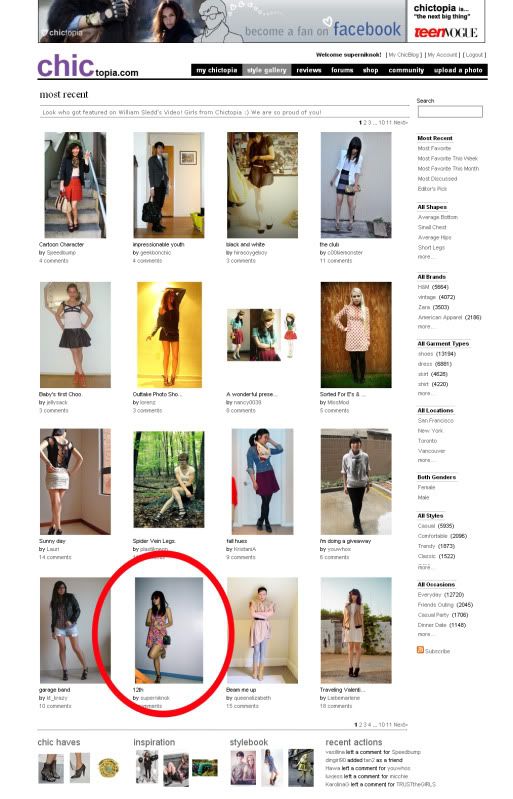 Sigh....you have no idea how happy I was when I opened
Chictopia
and found myself right there! I wanted to jump and jump and jump until my legs give up! And since the Style Gallery updates like every minute, I had to capture the moment before new looks come up! If I only opened it a little earlier, I must've seen myself on the first row! :( But that's okay, just being ON the style gallery is more than enough!
LOL. Sorry for the exaggeration, I just really find simple things like this enough to make me superhappy! It inspires me to do much better in my new-found hobby! ;)
Anyway, here's the look that got me into the Style Gallery.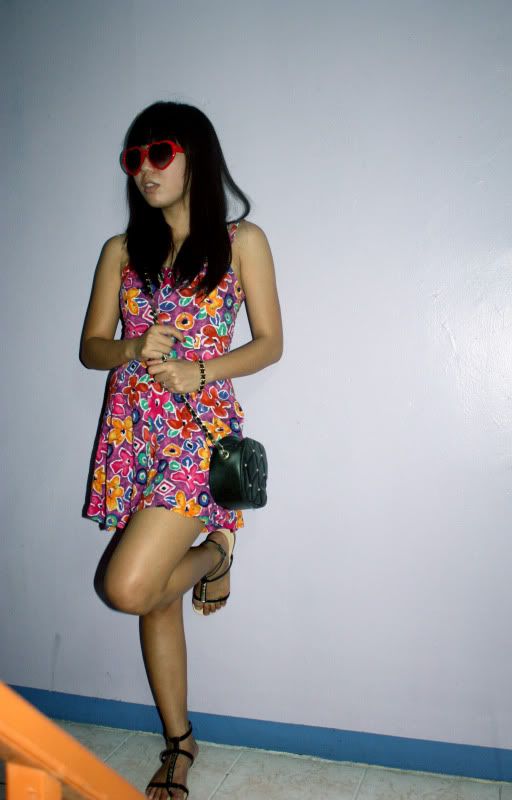 My favorite romper - thrifted
Bag - thrifted
heart-shaped sunnies - Divisoria
sandals - Celine